Towill, Inc.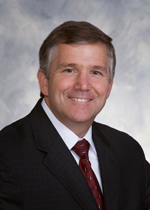 Ken Meme

,

CP

,

RPP

,

Chairman of the Board

and

President
Ken Meme, a Certified Photogrammetrist with over 30 years of experience, joined Towill immediately following the completion of his bachelor's degree in Surveying and Photogrammetry, with a dual (simultaneous) major in Geography from California State University, Fresno. Ken is Towill's Chairman of the Board, with overall direction of our business. He plans, develops, and establishes policies and objectives of the organization in accordance with board directives. Ken manages the efforts of senior executives and members of the board and works with them to develop current and long-range objectives, policies, and procedures for Towill. His experience includes management and principal oversight of hundreds of projects in the federal, state, local, and private sectors.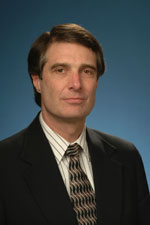 Warren McKean

,

PE

,

Senior Vice President
Warren McKean serves as Towill's Senior Vice President and provides surveying and mapping expertise, which includes virtually every aspect of aerial photogrammetric and LiDAR mapping projects, such as design and implementation of ground control surveys, flight and project planning for aerial photogrammetry and airborne LiDAR mapping, cost estimating, proposal preparation, client and subconsultant liaison, development and implementation of rigorous QA/QC procedures, custom software development, technical oversight and consulting, and advanced surveying and photogrammetry computations. With a B.S. in Civil Engineering from the University of California, Berkeley and his Graduate Studies in Photogrammetry & Surveying, also from UC Berkeley, Warren brings over four decades of experience, all with Towill, and is a vital part of our firm's quality control and strategic growth.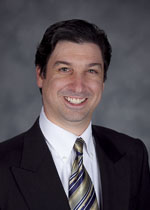 Aaron Badavinac

,

MBA

,

Chief Financial Officer
Aaron Badavinac is Towill's Chief Financial Officer and serves as a member of our executive team as well as the financial steward of the company. Aaron's internal and external financial responsibilities include month- and year-end accounting, budgeting, tax, insurance, credit, and treasury functions. Aaron has over 15 years of experience in financial management for engineering firms, and holds a Master of Business Administration as well as a Bachelor of Arts in Economics.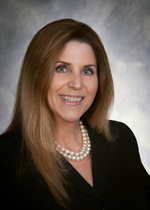 Dawn Antonucci

,

Vice President

,

Director of Marketing and Business Development
Dawn Antonucci currently serves as Towill's Vice President and Director of Marketing and Business Development. In this role, Dawn is responsible for managing corporate marketing and communications, including the development of marketing plans, strategies, objectives, policies, and work procedures in accordance with Towill's corporate objectives. Dawn has been with the company for over 15 years and brings to Towill over two decades of experience in the geomatics, engineering, and construction management profession. Dawn is Past President of Society of American Engineers (SAME) San Francisco Post, Past President of American Council of Engineering Companies (ACEC) California Bay Bridge Chapter, and Past President of Construction Management Association of America's (CMAA) Northern California Chapter.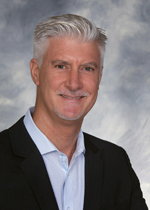 Brian Young

,

MS

,

Vice President, Mapping and GIS
Brian Young currently serves as Towill's Vice President, Mapping and GIS. Brian manages the company's aerial surveying division with emphasis on photogrammetry and airborne LiDAR services. He brings to Towill over three decades of technical and managerial experience in the fields of geographic information systems (GIS) and photogrammetric mapping; he possesses a strong depth of expertise in multiple aspects of geospatial solutions, including project design, geospatial data acquisition strategies, providing guidance to technical staff, and client relations. Brian holds a B.A. in Physical Geography from the University of California, Berkeley and an M.S. from Oregon State University in Applied Geography. In addition to his technical responsibilities, Brian also serves as Towill's client relations manager for several key public agency customers and large A/E firms.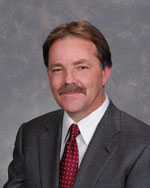 Trevor Greening

,

MScE

,

Vice President

,

Chief Technical Officer
Trevor Greening currently serves as Towill's Vice President, Chief Technical Officer. Trevor is responsible for the management of numerous technical large-scale geodetic, precision engineering surveying, and mapping projects. He brings to Towill four decades of experience in a wide range of survey and mapping disciplines. As an innovator in the industry, Trevor utilized GPS technology to establish the geodetic control system for Boston's Third Harbor Tunnel. He has extensive underground construction surveying experience involving at least thirty tunneling projects, while his international experience spans more than a dozen countries on four continents. He possesses an M.S. in Surveying Engineering from the University of New Brunswick, Canada and a B.S. in Surveying Engineering from the University of Natal, South Africa.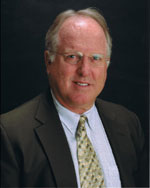 John Bloodgood

,

PLS

,

CP

,

Vice President, Sales
John Bloodgood currently serves as Towill's Vice President, Sales. John is responsible for project design, planning, estimating, implementation and tracking, as well as sales and marketing. He brings to Towill over four decades of surveying and mapping experience, which includes 20 years at the senior management level. As a Licensed Professional Land Surveyor in over ten states in addition to being an ASPRS Certified Photogrammetrist and Oregon Registered Professional Photogrammetrist, John has performed and supervised numerous, diverse surveys for various corridor projects using both ground and aerial techniques. He earned his B.A. in Geography at the University of Wisconsin, Madison with two additional years of study in surveying and photogrammetry.